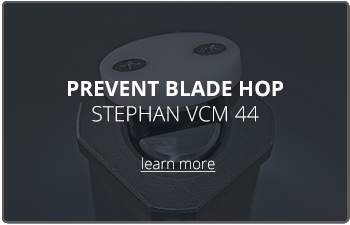 A common issue that occurs on the Stephan and Berkel VCM 44 is damage to the attachment shaft. This damage occurs when the dough blade "hops" or comes out of position while mixing.

If this blade hop is not corrected, the attachment shaft will become damaged and no longer hold the blade in position while mixing. The solution to this problem is using our product called the Blind Stopper Blade Holder Insert Combo.
We recommend all VCM 44 owners use a blade holder insert as a preventative measure. If you still experience blade hop while using our insert then a repair for your attachment shaft may be necessary. We now offer a repaired rotor exchange program to swap out damaged rotors with re-machined units. Learn more.
If you have any questions about your VCM, please give us a call! We're always happy to help.

(800) 651-9271